Today I'm writing an article about "best books on war."
In the past few weeks I did different books lists on different topics but today I will focus on the best war books.
War is as old as man itself.
It has always been part of us and always will be. War is part of the human condition.
War has taken many different forms over thousands of years.
Sure war has an obvious dark side.
But within the darkness and despair of war there is some light.
Light in the form of brave courageous men that tell stories of courage.
They also tell the story of the human spirit to overcome adversity.
One of the things that stood out for me in all these books is the incredible camaraderie and brotherhood that only exists in war.
It's something pure and a real light of humanity that exists in the brutality, chaos, and tragedy of war.
In many ways the stories of war are the story of men.
But this article is not about the morality of war.
This article is me sharing the best books on war I have read.
The list is not one that goes back too far in history.
The oldest war book I cover in this list of books is the second world war.
So this list is mostly focused on must read military books of the modern era.
There are a lot of good military books and I could have made this list longer.
But I decided to make it a shortlist of the war books I enjoyed most.
"Only the dead have seen the end of war"

-Plato
So here is my list of must read war books.
Best Books On War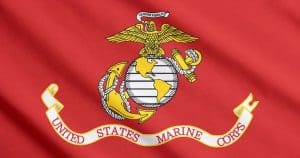 Generation Kill .
-By Evan Wright.
Generation Kill is my favorite war book of all time.
It's the story of the Elite Marine unit the First Recon Battalion and their invasion of Iraq.
The First Recon Marines were the tip of the spear in the invasion.
As special operators, they had the unusual role of being in mounted vehicles(Humvees).
The story is told by journalist Evan Wright who links up with First Battalion.
The story is funny, scary, crazy and inspirational.
It tells the brutal story of war, camaraderie, sacrifice, chaos and the random events in war.
This one of those books you have to read.
"Generation Kill" by Evan Wright is an exceptional piece of narrative non-fiction chronicling the experience of an Elite Marine unit during the invasion of Iraq.
Wright manages to capture the mundanity and monotony of life in combat, from sleeping in trucks to chasing wild donkeys across the desert, as well as its terrifying intensity.
He gives an intimate look at not just some of the Marines, but at their thoughts and feelings about the situation they find themselves in.
While his writing is often laced with dark humor, there's no denying the gravity of understand he conveys throughout this powerful book.
Through its exploration into themes such as morality and duty, "Generation Kill" provides a captivating view into Operation Iraqi Freedom.
Inside Delta Force: The Story of America's Elite Counter-terrorist Unit.
Eric Haney's award-winning book "Inside Delta Force: The Story of America's Elite Counter-terrorist Unit" provides readers with an unprecedented glimpse into the inner workings of the U.S. military's most formidable special operations unit.
Based on the first-hand accounts of founding member Eric Haney, Inside Delta Force is an exceptionally detailed and well researched account that serves as a testament to harsh realities within war and intelligence work.
This compelling narrative allows readers to see firsthand the internal struggles faced by everyday men who willingly lay their lives on the line for their country virtually every day, as well as how operational successes can result from focused determination and rigorous training processes.
Delta Force(1st Special Forces Operational Detachment–Delta) is probably the most Elite Military Unit in the US armed forces.
The only unit that rivals them is SEAL Team Six.
But the story Of Delta is unique.
Delta was modeled after the British SAS and uniquely molded and crafted to form probably the best Special Operations Unit in the World today.
Delta is Highly secretive and low profile and their story is one of legend.
Inside Delta Force Wil take you inside one of the best fighting forces in the world and give you some insight into what it takes to be an elite Delta operator.
Bravo Two Zero: The Harrowing True Story of a Special Forces Patrol Behind the Lines in Iraq.
-By Andy McNab
"Bravo Two Zero: The Harrowing True Story of a British Special Forces Patrol Behind the Lines in Iraq" by Andy McNab is an enthralling account of the patrol's ill-fated mission into enemy territory during the Iraq Gulf War.
The brutal and ultimately tragic events detailed in this book offer an insider's look at what it means to fight for your country at the risk of incredible personal danger.
Through vivid detail and expert storytelling, readers can learn about the strength, courage, and heroism of these brave soldiers as they attempt to carry out their orders under extreme duress.
Written with great respect and admiration, "Bravo Two Zero" stands as a glowing testament to those who have served on foreign battlefields.
This the true story of a British SAS (Special Air Service) unit behind enemy lines in Iraq.
The story tells the events that take place after their mission is compromised and they have to escape and evade enemy forces.
It's a great book about the elite British unit and the bravery and courage of the SAS in the face of adversity.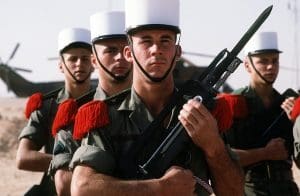 Diary of a Legionnaire:My Life in the French Foreign Legion.
-By Gareth Carins
The story of the French Foreign legion has always fascinated me.
For those who dont know the French Foreign Legion is a unique Regiment within the French army that only allows foreigners to join.
All you have to do is go to France and have no criminal record and you can join and disappear if you choose to do so.
They even give you a new french name.After serving 5 years you get a French passport.
This book by Gareth Carins tells the story of a British guy who goes to France and joins the Legion's elite Parachute Regiment based in Corsica.
The book gives you an inside look into one of the world's most mysterious military units.
It tells you about the challenge of learning French, the selection process and missions in places like West Africa.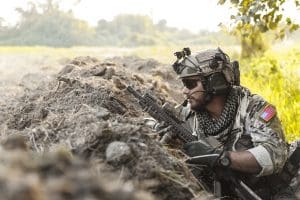 13 Hours: The Inside Account of What Really Happened In Benghazi
-By Mitchell Zuckoff
13 Hours: The Inside Account of What Really Happened In Benghazi is an enthralling book that sparks a flood of emotions.
Written by Mitchell Zuckoff, the book takes readers inside the now-famous American compound in Libya on September 11th, 2012, when six brave special operators waged a secret thirteen-hour battle against overwhelming forces.
Despite not having official support or assistance, these security operators courageously fought without rest until most American lives were secured.
Through detailed analysis and gripping first-person narrations, Zuckoff brings this tragic event to life and reveals stunning truths about the attacks.
It is an extraordinary story of loyalty, resilience, and heroism under unthinkable circumstances – a sobering and must-read reminder of the importance of standing up for what we believe in.
Both the book and the movie of 13 Hours is great.
It tells the story of the attacks on the US State Department Special Mission Compound and the CIA station in Benghazi.
The main focus is the 6 Special Operators that was the security element of the CIA in Benghazi.
The story goes into the details of how these brave soldiers showed acts of heroism and bravery that goes beyond that was required of them.
Great story and also exposes the incompetence of bureaucrats that leaves the soldiers on the ground exposed.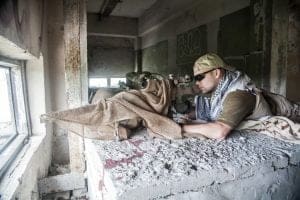 American Sniper: The Autobiography of the Most Lethal Sniper in U.S. Military History.
-By Chris Kyle
"American Sniper: The Autobiography of the Most Lethal Sniper in U.S. Military History" is an inspirational true story written by Chris Kyle about his experiences as a U.S. Navy SEAL sniper in Iraq and Afghanistan during four tours of duty from 1999-2009.
Through his detailed and vivid description of combat operations, Kyle shares deeply personal stories of courage on multiple battlefields and offers a rare perspective into the life of a heroic American fighting man.
In his autobiography, Kyle discusses the devastating price of war, its psychological impact on combatants, and his own spiritual growth while serving his country during challenging times.
He also provides insightful guidance to other snipers facing similar challenges, based upon experience gained through valor and sacrifice in service to one's country – ultimately making this book a must-read for anyone looking for an exceptional first-hand account of real-life combat situation that goes far beyond rhetoric or platitudes.
Navy Seal Chris Kyle tells the story of his time in the Navy Seals and the extraordinary missions that he was part of in his career.
A lot of been said about Chris Kyle and the movie American Sniper.
But in my opinion he is a legendary Seal with a great story.
Highly recommended book.
The Reaper: Autobiography of One of the Deadliest Special Ops Snipers .
-By Nicholas Irving
Another great story from a sniper. This time the story is of an operator from the 3rd Ranger Battalion,the 75th Ranger Regiment.
It tells the story of Nicholas Irving and gives unique insights on how the life of a special operations Ranger sniper is.
It goes into the global war on terror and gives a great account of these elite soldiers and the sacrifices of war.
The Reaper: Autobiography of One of the Deadliest Special Ops Snipers by Nicholas Irving is a gritty and fascinating book.
It gives readers an up close and personal look at the life of a brave Ranger Battalion sniper, providing the details, stories and battles along with Irving's inner thoughts about his experiences.
Based on his own battle-hardened accounts, this book reads almost like a novel, giving readers a realistic glimpse into the reality of war through an individual soldier's eyes.
Those who read it will be fascinated by its raw descriptions and inspired by Nicholas Irving's dedication to serving his country at such an extraordinary level.
The day to day operations in Afghanistan and the brotherhood between these guys is something that stands out.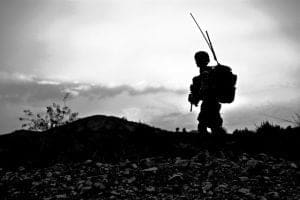 Outlaw Platoon: Heroes, Renegades, Infidels, and the Brotherhood of War in Afghanistan.
-By Sean Parnell.
Outlaw Platoon is a legendary book that tells the story of a group of legendary men from the U.S. Army's 10th Mountain Division.
"Outlaw Platoon: Heroes, Renegades, Infidels and the Brotherhood of War in Afghanistan" by Sean Parnell is an eye-opening account of the author's experiences and insights during his time fighting in Afghanistan.
Through powerful storytelling and vivid imagery, readers are taken on a riveting tour of what it was like to be part of a team that was involved in some of the fiercest battle situations that the war has seen.
Parnell shares his appreciation for how these brave men were able to stand together as brothers despite their different backgrounds, cultures, and beliefs.
This is an inspirational story about courage and resilience in the face of overwhelming odds.
It's an important reminder that no matter our differences, we can still join forces to accomplish great things when times get tough.
The story is about a 16 month continues battle in the mountains of Afghanistan.
Like all the books on the list its a story of extreme sacrifice, bravery and the camaraderie that exists only in war.
Lone Survivor: The Eyewitness Account of Operation Redwing and the Lost Heroes of SEAL Team 10 .
-By Marcus Luttrell.
If you haven't seen the movie Lone Survivor yet then read the book by Marcus Lutrell.
Written by former U.S. Navy SEAL Marcus Luttrell, "Lone Survivor: The Eyewitness Account of Operation Redwing and the Lost Heroes of SEAL Team 10" is an incredibly compelling and harrowing first-hand account of one of the tragic missions endured during the War on Terror in 2005.
It was an operation in which his own team, known as Operation Redwing, was decimated with only Luttrell himself surviving.
This unforgettable story sees Luttrell dig deep from within to survive against all odds despite impossible conditions and violent attacks from forces determined to eliminate him.
Through vivid detail, emotion, respect for fallen heroes and love for country, "Lone Survivor" pulls readers into a gripping story that serves as a reminder that we must never forget those who have made the ultimate sacrifice.
The story is told by Marcus Luttrell and how he and his small Seal Team in Afghanistan were compromised and how the mission ended up in disaster.
It's a great book that tells all the details about the brutality of SEAL Selection and training and then goes onto the mission in Afghanistan that ended in the loss of many lives.
Great book by a legendary Seal.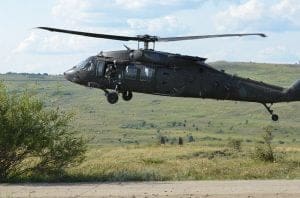 Black Hawk Down: A Story of Modern War.
-By Mark Bowden
Another book that was made into a movie. I watched the movie first and then read the book.
I'm a big fan of the movie but the book is also great.
It tells the story of a group of special operations troops from the Army Rangers and Delta Force and their battles with Somalis in the streets of Mogadishu.
The story is one of the madness of urban warfare in the streets of Mogadishu and the elite Special Operation troops that showed exceptional bravery to survive and come out on the other side of one of the most brutal urban battles in recent US military history.
"Black Hawk Down: A Story of Modern War" by Mark Bowden is an incredible retelling of the disastrous US mission to capture two high-ranking lieutenants of Mohamed Farrah Aidid's Habr Gidr clan in Somalia.
It is a captivating exploration into the chaotic battles in which 19 US soldiers lost their lives.
Written with vivid detail and moving accounts, it accurately conveys the horror of strategic missteps and the consequences faced by soldiers in battle.
It is a must-read for anyone wanting to gain insight into modern warfare and its devastating effects on those involved.
Bowden's work reaches far beyond describing losses – it honors these brave individuals who threw themselves into harm's way despite all odds.
First Into Action: A Dramatic Personal Account of Life in the SBS.
-By Duncan Falconer
I like reading books of British Special operations units.
Most military enthusiasts know about the SAS. But inside the British military is an Elite Naval Special Operations Unit called the Special Boat Service.
Many are of the opinion that they are even better than the SAS.
All their operators are taken from the elite Royal Marine Commandos (similar to US Army 75th Ranger Regiment ).
The Special Boat Service is the Navy Seals of the UK and conducts secretive missions by sea, air, and land.
This book is about one of the youngest Operators to ever serve in the Special Boat Service and gives a unique insight into the culture of the British Royal Marines and the British Special operations world.
Lions of Kandahar: The Story of a Fight Against All Odds.
-By Rusty Bradley
Rusty Bradley's book, Lions of Kandahar: The Story of a Fight Against All Odds, is an evocative exploration into the realm of war.
This intense account offers insight into the day-to-day life of America's Special Forces Units during one of the most pivotal battles in recent history – Operation Anaconda.
It presents a rarely seen perspective, detailing the brave determination and courage demonstrated by these warriors as they faced impossible odds to defend their country.
With firsthand accounts and profound descriptions depicting both tragedy and triumph on the battlefield, Lions of Kandahar stands as a historic example of selfless heroism in the face of danger.
This one of the greatest war stories of the Elite US Green Berets.
This story is about unbelievable courage and bravery in the face of being totally outnumbered in terrible terrain.
The story is about one of the biggest battles in the history of the Special Forces in Afghanistan and one that defined the war in Afghanistan at the time.
The story can be summed up like this:
A small group of Green Berets vs a thousand Afgan fighters. This is the story of brave warriors and legend.
These are the Lions of Kandahar.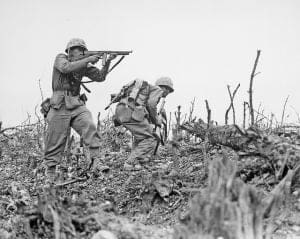 Band of Brothers: E Company, 506th Regiment, 101st Airborne from Normandy to Hitler's Eagle's Nest.
-By Stephen E. Ambrose
No list of war books would be complete if Band Of Brothers is not on it.
I'm sure most of you have seen the mini-series, Band Of Brothers.
And if you haven't then go watch it now.It's one of the greatest war stories ever told.
Its the story of Easy Company 506th Regiment, 101st Airborne, and their story from basic training and the invasion of Europe.
Great story with great characters.
The book is great but I think the Mini-Series is even better.
Legendary story about some of the bravest men that ever walked this planet.
Stephen E. Ambrose's book, "Band of Brothers: E Company, 506th Regiment, 101st Airborne from Normandy to Hitler's Eagle's Nest" is a gripping account of the courageous service of one World War II Airborne units.
Offering an unprecedented look into the lives of these brave men and their tribulations as they battle their way through Europe, it captures sorrow, hope and heroism in equal measure.
Following recollections from surviving veterans of E Company combined with exhaustive research and interviews, it paints a vivid and harrowing picture that celebrates the wartime idealism and courage of those who continually fought for freedom in the face of immense adversity.
This captivating story is sure to move readers with its account of the incredible struggles these soldiers faced on their quest for victory.