When I started writing this article I wanted to write a list of the 100 best books for men.
But I decided to write in a narrow category of books to the following: Best books for motivation and self confidence,
Every book on this list had an impact on my life and has planted some seeds in my mind that created the life I have today.
Books are valuable and have the potential to change your life if you internalize the knowledge and act on it.
So this is my shortlist of books that I would recommend to get motivated and start taking action in life.
Best Books For Motivation And Self Confidence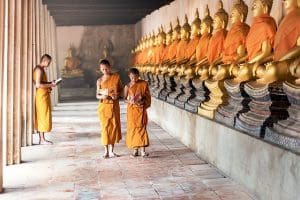 Relentless: From Good to Great to Unstoppable.
By Tim Grover.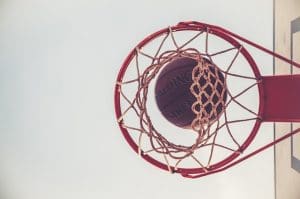 Relentless is one of those books that will get you fired up.
Tim Grover trained legends like Michael Jordan, Kobe Bryant, and Dwyane Wade.
"Relentless: From Good to Great to Unstoppable" is an inspiring book written by renowned sports performance coach Tim Grover.
In Relentless, Grover shares the secrets behind exceptional performance and making extraordinary accomplishments achievable.
He outlines a set of principles focusing on the concept of being relentless regardless of the obstacles faced, showing readers that they can be successful with commitment and hard work.
This book encourages individuals to be more determined, productive, and focused in order to achieve their desired outcome.
Relentless will equip readers with the necessary tools and practices to make their goals a reality and pave the way for a prosperous future.
Relentless is an unconditional approach to what it takes to be successful in the area of life.
Living with a SEAL: 31 Days Training with the Toughest Man on the Planet.
By Jesse Itzler.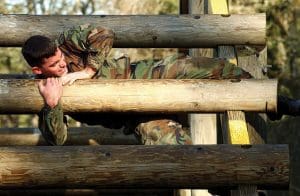 One of my favorite books is living with a SEAL.
The book is about entrepreneur Jesse Itzler that invites a Navy SEAL to live with him and his family for a month.
Jesse asks Navy SEAL (David Goggins) to stay with him and his family and Goggins accepts but with one condition: He has to follow all the instructions that he gets.
Living with a SEAL: 31 Days Training with the Toughest Man on the Planet, written by Jesse Itzler, is an inspiring and motivating read about his unique friendship with former Navy SEAL, David Goggins.
After Jesse finds himself in a creative rut, he contracts the services of David to push himself to his limits for physical, mental, and spiritual betterment.
As David teaches him to take ownership of his life and break down mental barriers that have been holding him back from achieving greatness.
Through arduous physical exercises and challenging daily tasks, Jesse gets closer to mastering what it takes to live life like a true SEAL with an unconquerable spirit.
Living with a SEAL is an essential read if you are looking for inspirational guidance on how taking control of your life can lead to true fulfillment.
The book is both funny and inspiring and shows you what is possible if you put your mind on something.If you are looking for books similar to Can't Hurt Me then Living with a Seal is the book for you.
Can't Hurt Me: Master Your Mind and Defy the Odds.
By David Goggins.
Living with a SEAL was my introduction to now-famous SEAL David Goggins.
So when I saw he wrote a book I had to read it.
His story is one of legend and anyone who reads this book will get some perspective on human potential to overcome adversity and face challenges.
"Can't Hurt Me: Master Your Mind and Defy the Odds" is a personal development book written by David Goggins.
It emphasizes the importance of maintaining physical and mental discipline in pursuit of one's personal goals, no matter how daunting they may seem.
The book draws heavily on examples from Goggins' own life as a Navy SEAL, revealing his unique personal story.
It also includes Goggins' personal strategies and examines the power of mentality and endurance in achieving personal ambitions.
Overall, this book serves as an inspiring reminder that with a combination of hard work, resilience and reasonable self-care, nothing is impossible to achieve.
This book is an astonishing life story from a legendary soldier. This book defines the power of the mind and personal responsibility. This is one of the most inspirational books for men you will find.This book takes self improvement to a whole different level.
The 10X Rule: The Only Difference Between Success and Failure.
By Grant Cardone.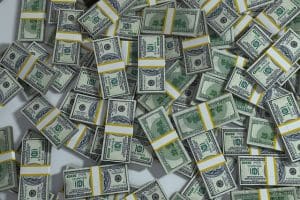 Grant Cardone is one of my favorite Entrepreneurs. The man has a larger than life personality and drive. His whole mission is inspiring and listening to him will force you to up your game at every level.
The 10X Rule: The Only Difference Between Success and Failure, by Grant Cardone, is a motivational book that challenges readers to defy standard goals and think ten times bigger.
It encourages readers to take action by demanding they identify their current beliefs, feelings, and habits that are holding them back from success.
Readers are advised to take massive actions in order to execute each step of the plan to begin achieving the ten-times goal.
This book provides powerful ways for personal growth by motivating readers to stay focused on the idea of achieving everything they want in life.
The 10x rule explains to you exactly what the book is about and it's simple but powerful:
Whatever you are doing now 10x it and see everything in your life transform.
By Jocko Willink and Leif Babin.
This list has a few SEALs in them and this one is another powerful one called Extreme Ownership by Jocko Willink and Leif Babin.
Both Willink and Babin are ex SEALs who shared their life and leadership Philosophy in the form of this book Extreme Ownership.
Written by former leaders of the US Navy SEALs, "Extreme Ownership: How U.S. Navy SEALs Lead and Win" is a self-help book focusing on leadership principles found in modern warfare and how they can be applied to successful business practices.
The authors advocate an approach focused on self-discipline, self-awareness, and self-control as guiding concepts for successful leadership; this level of ownership is key to creating cohesive units that are driven to succeed in the face of any challenge.
Through case studies and examples from their own experiences, Jocko Willink and Leif Babin illustrate the power of selfless leadership grounded in responsibility for your actions and a laser focus on mission accomplishment.
This book is a powerful tool for those looking to become better leaders in any environment through rigorous self-assessment and a high level of mental discipline.
This book will force you to reevaluate the way you are living.
If you are looking for David Goggins similar books then this is  not the book for you,its more a leadership book.
Elon Musk: Tesla, SpaceX, and the Quest for a Fantastic Future.
By Ashlee Vance.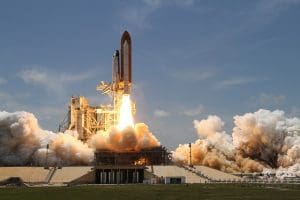 Elon Musk is probably the most influential entrepreneurs of our time. His vision of going to Mars and beyond is inspiring. His way of thinking and getting things done is impressive.
Elon Musk: Tesla, SpaceX, and the Quest for a Fantastic Future is the incredible biography of entrepreneur extraordinaire Elon Musk.
Written by Ashlee Vance and released in 2015, this book dives into the good life that Musk has created for himself through his sheer determination, willpower, and passion for innovating in his fields of expertise.
From his struggles as a young immigrant from South Africa to pursue an ambitious career in technology and energy space industry alike, readers get invaluable insights into Musk's life lessons and growth story.
Through carefully curated excerpts of Musk's interviews and testimonies of those who knew him well, Ashlee deftly paints a remarkable portrait of the man behind such examples of innovation, such as electric cars, reusable rockets, and revolutionary space programs.
At its core, this inspirational read is a reminder of what it takes to dream big and achieve fantastic results while working, which drives good life outcomes.
Total Recall: My Unbelievably True Life Story.
By Arnold Schwarzenegger.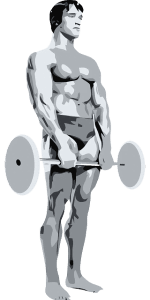 Arnold Schwarzenegger one of the most famous men on the plant has a fascinating life story.
Arnold Schwarzenegger's writing style in Total Recall: My Unbelievably True Life Story is both forthright and an examination.
He walks the reader through his strange journey of journeying from an Austrian small-town bodybuilder, to a cinema star, to a Governor of California.
Throughout the writing, he is honest about his setbacks and triumphs and offers a candid recollection of key events that put him on the path to success.
Arnold shares his philosophies on fitness, self-actualization and leadership, as well as anecdotes about the celebrities he has worked with along the way.
Total Recall serves as a roadmap for aspiring entrepreneurs and leaders, but it also demonstrates how each life can be filled with unique opportunities and thresholds for greatness if only one will dare step out of their comfort zone into the unknown.
UNSCRIPTED: Life, Liberty, and the Pursuit of Entrepreneurship.
by MJ DeMarco.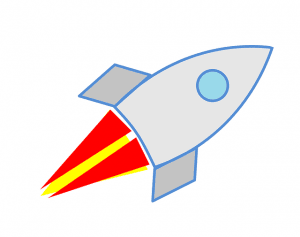 MJ DeMarco is more famous for his book The Millionaire Fastlane but this book Unscripted is even better. Unscripted explains how and why most people are stuck in jobs and lives they hate.
UNSCRIPTED: Life, Liberty, and the Pursuit of Entrepreneurship by MJ DeMarco is a self help book that helps readers create sustainable financial independence for themselves.
The book offers both academic knowledge and life lessons from the author's own experiences to give its readers the tools they need to achieve self-entrepreneurial success.
It focuses on themes of self-improvement, goal setting strategies, and practical steps people can take to move toward their desired outcomes.
This comprehensive guide covers everything from business formation ideas to execution plans that show readers how to make their dreams a reality.
Whether it's learning how to make more money or how to start an enterprise from scratch, UNSCRIPTED provides valuable insights and advice that anyone can put into practice.
It then goes on to the topic of entrepreneurship and why most aspiring entrepreneurs never take the plunge and go for it.
He also goes into detail into the different types of entrepreneurship. But this is a great book with a great message for anyone thinking of leaving the mainstream reality and going into life for himself.
Maximum Achievement: Strategies and Skills that Will Unlock Your Hidden Powers to Succeed.
By Brian Tracy.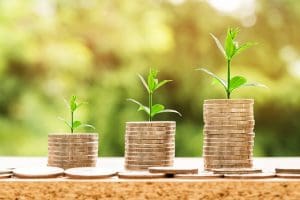 Brian Tracy is one of the old school self-help gurus and have sold millions of copies of his work. This book Maximum Achievement is probably his best.
In the classic book Maximum Achievement: Strategies and Skills that Will Unlock Your Hidden Powers to Succeed, author Brian Tracy offers readers a comprehensive self-help guide that helps individuals forge their own path to success.
This book provides valuable insight into the behaviors and attitudes of successful people by breaking down the universal principles that are foundational for achieving maximum human potential.
It encourages readers to explore themselves with self-reflection exercises and provides effective strategies for improving time management, goal setting and personal focus—allowing anyone to reach peak performance.
Readers will be equipped with the knowledge and tools needed to implement solutions for overcoming personal obstacles.
Maximum Achievement is an invaluable resource for anyone looking to discover the best version of themselves.
This book will show you how to start transforming your reality with a step by step guide to reach your full potential and create success.This is a classic and I had to put it on the list.
How to Stop Worrying and Start Living.
By Dale Carnegie.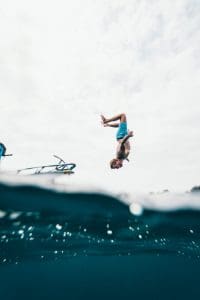 Another classic book and another must-read is "How to Stop Worrying and Start Living" by Dale Carnegie. One of the biggest things that hold people back in life is worrying.
Dale Carnegie's book, "How to Stop Worrying and Start Living," is an invaluable self-help resource for those who feel overwhelmed by worrying.
Carnegie offers readers both practical advice and psychological tactics to help them manage their worries in a healthy manner.
The tools discussed are meant to promote self-reflection, allowing readers to identify the causes of their distress while enabling them to approach their worries with a sense of self-control and willingness rather than fear and passivity.
The end goal of the book is not only to offer readers solace in difficult times but also to teach them how to prevent future worrying behavior.
People worry about things that never come true but they literally think themselves sick.
This book will teach you how to let go of that mental trap and start living free.
If you want to own life and live on your own terms then read this book.
How to Stop Worrying and Start Living
Never Finished
By David Goggins
"Never Finished" is a powerful book written by David Goggins.
It's a follow-up book after his first best-selling book, "Can't Hurt Me."
The book features stories and anecdotes from his own life that take readers on a journey from facing hardships to finding enlightenment.
He takes his readers through his struggles and successes, emphasizing that no matter what obstacles stand in your way, you can take action to surpass them.
In summary, this inspiring book encourages readers to take ownership of their lives by taking charge of their development and never giving up wherever they are in life.
This motivational work offers practical advice out of the mouth of one who has been there and done that!
The Power of Positive Thinking
By Dr.Norman Vincent Peale

"The Power of Positive Thinking" by Norman Vincent Peale is a classic self-help book offering powerful and positive lessons on how to live life to the fullest.
As suggested in the title, Peale emphasizes positive thinking as being central.
He encourages positive thoughts and beliefs, emphasizing that having faith in yourself is essential for personal growth and success.
Throughout the book, he presents inspiring messages of encouragement while also providing practical solutions that can help readers make positive changes in their lives.
With its uplifting message, "The Power of Positive Thinking" is an empowering read that has resonated with generations of readers since it was first published.
The Power of Positive Thinking
Endure: How to Work Hard, Outlast, and Keep Hammering
By Cameron R. Hanes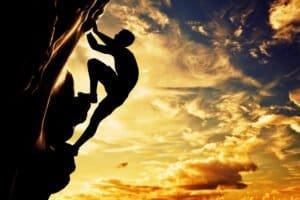 "Endure: How to Work Hard, Outlast, and Keep Hammering" by Cameron R. Hanes is an inspiring guide for those who want to push their performance boundaries and achieve peak physical and mental performance.
It takes the reader through the power of grit, how to recognize opportunity and risk, developing a warrior mindset through stress, overcoming fears, planning ahead for the unexpected, developing effective communication skills, turning failure into motivation, and many more areas that are essential for those striving for greatness.
The book highlights key principles like perseverance, resilience, and commitment to achieving any goal regardless of its difficulty.
He does all this while teaching the reader how to stay self-disciplined throughout the journey as well as cultivating a powerful mindset to overcome all of life's obstacles.
By reading this book and implementing its teachings into everyday life, anyone can become physically fit and mentally tough enough to remain undeterred in their pursuit of success.
Endure: How to Work Hard, Outlast, and Keep Hammering
Eat That Frog!: 21 Great Ways to Stop Procrastinating and Get More Done in Less Time
By Brian Tracy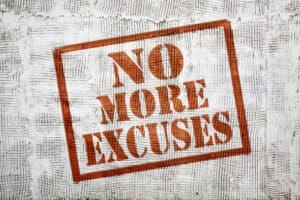 "Eat That Frog!: 21 Great Ways to Stop Procrastinating and Get More Done in Less Time" by Brian Tracy, is an invaluable guide for aspiring entrepreneurs looking to maximize their success potential.
It's one of the self help classics by Brian Tracy, but it is still a great book in terms of practical steps to getting things done.
Drawing on his own proven experience and years of research, the author provides readers with valuable insight into how they can take control of their time, eliminate distractions and procrastination, and create the life they want through productive acts.
By breaking down the science of productivity into easily understood principles and actionable steps on motivation, goal setting, and time management, Tracy's book provides a positive roadmap to reaching maximum productivity.
As a result, individuals who strive for greater success have the resources to develop a plan that puts their objectives into motion.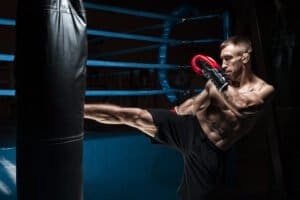 Conclusion
Ultimately, the best books to draw motivation from are those that best relate to your own situation.
Reading timeless lessons about human success can help contextualize challenges, giving further meaning and purpose to life.
Additionally, having tangible physical objects in your immediate vicinity, since they've been both crafted and handled by other humans with similar struggles, can be a reminder of the collective endeavor of humankind while boosting one's individual drive to be successful.
In summary, carefully curating a selection of motivational books designed specifically for men is an efficient route toward bestowing upon yourself the strength and courage needed to tackle whatever challenge faces you.