Life is a series of runs, good and bad, it comes in waves.
The length and strength of those waves depend on who you are.
It depends on who you decide to be.
Testing times will come, and you might be in a testing time right now.
As I speak we are going into an economic recession.
Those of us who have been preparing will be OK, those who didn't will suffer.
Even worse, they will panic and suffer.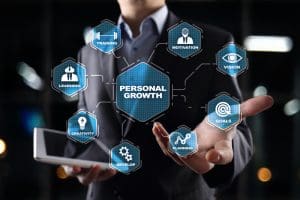 "WHEN YOU WORK FOR OTHERS, YOU ARE AT THEIR MERCY. THEY OWN YOUR WORK; THEY OWN YOU. YOUR CREATIVE SPIRIT IS SQUASHED. WHAT KEEPS YOU IN SUCH POSITIONS IS A FEAR OF HAVING TO SINK OR SWIM ON YOUR OWN. INSTEAD YOU SHOULD HAVE A GREATER FEAR OF WHAT WILL HAPPEN TO YOU IF YOU REMAIN DEPENDENT ON OTHERS FOR POWER. YOUR GOAL IN EVERY MANEUVER IN LIFE MUST BE OWNERSHIP, WORKING THE CORNER FOR YOURSELF. WHEN IT IS YOURS TO LOSE-YOU ARE MORE MOTIVATED, MORE CREATIVE, MORE ALIVE. THE ULTIMATE POWER IN LIFE IS TO BE COMPLETELY SELF-RELIANT, COMPLETELY YOURSELF."
– 50 cent, Robert Greene, The 50th Law
Life Comes At You Fast
Going into financial hardship is not something anyone wants to deal with but life comes at you fast.
If you are in a bad position right now then you have a choice.
You can either decide to go into the misery mindset, or you can choose to embrace an Alpha Mindset.
By embracing an Alpha Mindset means you will use this negative moment and turn it into a positive.
But how do we do that?
And I'm sure many of you are saying:
"But John easier said than done, I have bills to pay".
Listen, I get it, I've been there.
I've been in a deep dark hole in my life and I got myself out of it.
How did I do it?
To put it simply I took a negative and changed it into a positive.
"Mental alchemy you can effect by thinking of any adversity as an opportunity for power."
– 50 cent, Robert Greene, The 50th Law
I used mental alchemy to transform the moment of darkness and turned it into light.
I took dust and turned it into gold.
In simple terms, the following will happen:
You find yourself in a deep mental hole.
You can choose to stay there or you can decide to climb out.
That decision where you tell yourself :
"Ok, I'm stuck right now, but I'm going to overcome it and use this moment of hell to create a turning point for my life. I'm never going to be in a situation like this ever again. Whatever it takes, things change now. I have to find the resources I can get my hands on and make things happen. I need to get the ball rolling".

Finding Motivation And Building Momentum
Getting the ball rolling is what you must start focusing on.
"Every negative is a positive. The bad things that happen to me, I somehow make them good.That means you can't do anything to hurt me."
-50 cent,Robert Greene, The 50th Law
You need to go from the static position in the hole, pull yourself out and build momentum.
You must build momentum because without momentum nothing will change, but to build momentum, you need to do some self improvement work.
You need to prepare.
Why?
Well, you need to make peace with the fact that your current way of thinking got you to exactly the postion you are now in life.
And for you to change you must first change the way you think.
This is a simple cause-and-effect conclusion.
Keep on thinking the way you are now and I guarantee you will get exactly the same results.
This means you must transform the whole mental environment that you created for yourself.
This means you must create holistic change.
But before we start transforming your life we must start with a very simple but powerful decision and then follow it through by working on implementing it.
Because it's easy to talk, but doing it is a different story.
"Fear creates its own self-fulfilling dynamic- as people give into it, they lose energy and momentum. Their lack of confidence translates into inaction that lowers confidence levels even further, on and on."
-50 cent, Robert Greene, The 50th Law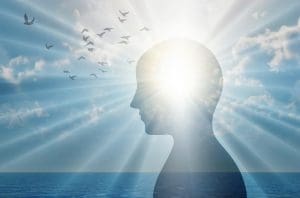 Positive thinking
So what is this first step?
You must choose to focus on the positive.
Simple.
And before you say something negative like:
"Positive thinking doesn't work".
Remember, your current thinking got you to your current situation.
So stop focusing on all the negativity and misery in your life and the world around you.
And start focusing on the positives.
There must be something.
It could be the fact that you are reading these words and you just made the decision to change your life.
Or maybe you are healthy and that's a positive.
Whatever it is, drop the negativity, it won't help you or anybody around you.
There is a total abundance of negativity in the world and your contributions to it won't help you.
Stop contributing to your own misery with constant negative thinking.
Make this simple change to start off with:
Start with positive thinking.
Next, choose a positive action.
If you are depressed and feeling sorry for yourself then decide to start exercising every day.
And you can start that by going for a run as soon as you finish reading this article.
Or go to the gym and break a sweat.
"If you view everything through the lens of fear, then you tend to stay in retreat mode. You can just as easily see a crises or problem as a challenge, an opportunity to prove your mettle, the chance to strengthen and toughen yourself, or a call to collective action. By seeing it as a challenge, you will have converted this negative into a positive purely by a mental process that will result in positive action as well. "
– 50 cent, Robert Greene, The 50th Law
If you are in serious financial trouble or are looking for a way to make money then start building your own small business.
And before you say something negative like:
"Online businesses don't work, it's a waste of time".
First It does work, I and many others are proof of it.
It's weird how people are so negative that even when I show them proof of my own success by showing them a payslip they still think it's fake.
I get emails from people asking me: "Does using Twitter to make money online really work?"
Or they ask "Can you really make a lot of money on KDP?"
I don't answer emails on these topics anymore because it's a waste of time.
You must be willing to risk in life to get what you want and I'm not going to convince you, you must convince yourself.
So they let the opportunities pass them by.
And by the way, what else are you going to do?
Are you going to go back to stewing in your own negativity?
Are you going to go back to feeling sorry for yourself?
And now you might come to me with the following reply:
"John I want to change but I don't have the time to exercise and I don't have the money or resources to start a business."
And my reply to that is:
"Stop telling me what you can't do and start telling me what you can do.Stop telling me that you don't have the resources. And start telling me how resourceful you are, because that's what you need, resourcefulness"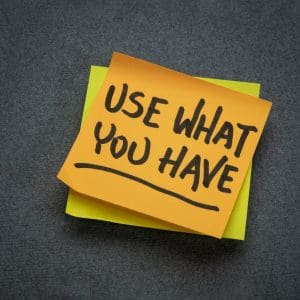 Resourcefulness
You must understand that a lot of successful people started with nothing or very little.
They took whatever resources they could find and they made it happen.
They worked out of small rooms in youth hostels or created an office in someone's basement.
They borrowed money to buy a computer or went to the library to use the resources there.
They didn't just want to be successful.
They needed to be successful.
They needed it at a very deep level.
They needed it so badly that they were willing to do whatever it took to get there.
"True ownership can come only from within. It comes from a disdain for anything or anybody that impinges upon your mobility, from a confidence in your own decisions, and from the use of your time in constant pursuit of education and improvement."
– 50 cent,Robert Greene, The 50th Law
Does that mean it was easy for them?
Of course not, these people outworked everyone else around them.
They became obsessed with their mission and would not stop until it became a reality for them. But you must be willing to not just talk the talk but you must walk the walk.
Yes, it won't be easy but it's possible.
It's a test of your heart.
"Fears are a kind of prison that confines you within a limited range of action. The less you fear, the more power you will have and the more fully you will live."
-50 cent,Robert Greene, The 50th Law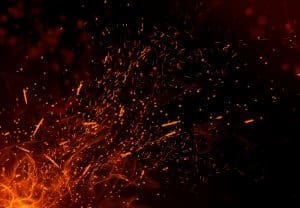 Or like I mentioned in the beginning you can go back into the hole of negativity and fear.
But if you read this far you might have a shot.
Because if read this far then you have a small fire inside you.
All you need to do is start feeding that fire.
And when you keep on feeding that fire you will notice that flame inside you get bigger and bigger.
And after a few months, that fire will turn into an inferno.
Before you know it you won't be able to stop yourself from feeding that fire.
You will get addicted to the process.
And when you look back after a year or 2 you will notice something great, you have become someone else.
You will transform when you go all-in on your mission and goals.
There is no other way.
But you must commit and you must go all in.
"The knife's edge that separates failure from success in life. That edge is your attitude, which has the power to help shape your reality."
-50 cent,Robert Greene, The 50th Law
But like I said before, it starts with you making a decision.
And start with you focusing on the positives and then going out and doing the work.
The work on your mission, but even more importantly the work on yourself.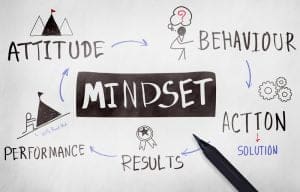 Choose An Alpha Mindset
Right at the beginning, I said you must choose an Alpha Mindset.
In my book Alpha Mindset, I give you the framework to go from your current position in life and transform yourself into the type of man that you can be proud of.
But it's all up to you.Your self improvement is your responsibility.
You must make a decision and you must step up.
You must find intrinsic motivation.
The choice is yours.
Until next time.