The modern world has given us something that has never existed before.
It has given the global consciousness.
It's one giant brain that connects us all.
Like bees we all use this hive mind to share ideas and do business.
Yes the internet has changed everything.
For entrepreneurs, it has been something that has transformed everything.
It has opened up a global market for anyone with an internet connection and a laptop.
Entrepreneurs are the artists of the world. We all know the titans of the entrepreneurial world like Elon Musk, Jeff Bezos, Steve Jobs and others.
But for millions of other entrepreneurs the world has changed because of the internet.
Not everyone has become millionaires and billionaires but is has created freedom and independence for many.
Freedom to start their own businesses, freedom from working for someone else and freedom to work when and how they please.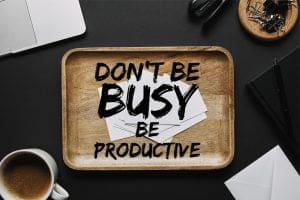 The Fakers.
With this opportunity of the internet came a lot of fake gurus and people who were out to make a quick buck.
Many fell for the trap thinking they could start an internet business, work 4 hours a week and lie on the beach most of the time.
The book the "The 4-Hour Workweek" is great and great knowlege for any entrepreneur.
But when you start building a buiness its not enough to aim for 4 hours a week.
This world they sold to many doesn't exist.
Or at least the version they sold doesn't exist.
Sure you can build up an online business to the level where you can take months and weeks off from work.
But the bottom line is that an online business is a real business that needs you to put in long hours.
Like any business an online business is hard to build and to grow.
But it does have advantages that normal businesses don't have: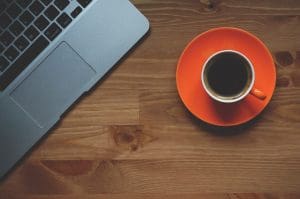 (1)You Can Start With A Laptop From Anywhere.
You just need an internet connection to start and run your business. So you can start a business from anywhere.
It's amazing what you can do with a laptop and an internet connection these days.
With the technology available now, anyone can become a digital nomad and start an online business.
No matter where you are in the world, as long as you have a laptop and access to the web, ideas can come to life in no time.
You'll also have the freedom to work, however, wherever and whenever suits your lifestyle; be it across the country or around the globe!
So if you've ever been curious about running your own online business or becoming a digital nomad, now is the perfect time – just grab your laptop and get online!
Many entrepreneurs go to countries with a low cost of living like Thailand and Vietnam to build their businesses.
Once it's up and running and making money they move back home.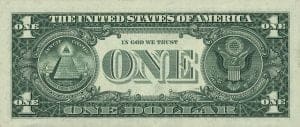 (2)You Can Start It With Very Little Money.
Many online businesses need little or no capital to start.
Sure some ventures do need money but there are many opportunities that you can start with a $100 or less.
Examples of low-cost business ideas:
YouTube channels are great ways to build a following and start monetizing that channel to build a full-time income.
If you're looking to cash in on the online business boom, then starting a Youtube channel is definitely something to consider.
It's an ideal platform for entrepreneurs because it gives them the ability to reach millions of potential customers without a huge investment.
Plus, with more businesses embracing video content these days, having a Youtube presence is almost essential.
It's easier than ever before to get started – all you need is your computer and an idea of what you want your online business to do.
With the right strategy and some hard work, starting an online business through Youtube can be an incredibly rewarding venture.
Have you ever wanted to become your own boss and start an online business?
Well, blogging is one of the great ways to do just that!
Start by creating content that people are interested in, build up a following and before you know it, you can monetize your blog and start raking in the cash.
It may sound far-fetched but trust me, countless online businesses started with a single blog post and have since grown their online presence exponentially.
Give it a go and who knows, you could be the next big online business.
You can start a blog like this one you are reading now and share your ideas and knowledge.
Then use the blog to sell your products and services.
How about being a Social Media Manager?
As a Social Media Manager, you can be your own social media agency.
You'll have the skillset to reach out to potential clients, deliver transforming content and raise their online presence.
Not only will you be able to boost the visibility for these businesses, but you'd also be able to do it from the comfort of your home—talk about convenient!
You can manage other businesses social media accounts and get very well paid for it.
If you have a good work ethic and understanding of social media, then this could be a good opportunity for you.
You can become a coach or consultant and sell your skills at high costs.
If you're looking to make your entrepreneurial dreams come true without the hassle of a physical store or employee management, why not become an online coach or consultant?
With the internet at your disposal, you can establish yourself as an expert in whatever field you desire.
You can provide consultations, coach clients through their challenges, and even design training modules that could generate steady income.
The possibilities are endless!
All you really need is a laptop and some hustle to get your online business up and running in no time.
For example, you can create a blog and sell your language skills.
Or you can sell your marketing skills.
Start a Self Publishing Business And Sell Books Online.
You can write your own books and sell them.
Self-publishing on Amazon Kindle Direct Publishing (KDP) can be a great way to build an online business.
It involves creating digital content that people purchase, such as ebooks and audiobooks, and distributing them online through KDP.
The best part is that self publishing requires relatively little startup time or money, meaning you can start building your business from the comfort of your own home with minimal effort.
And even better, you don't have to wait on traditional publishing houses to say yes!
With self publishing, you are in complete control of your destiny and potentially making money right away.
So take advantage of this fantastic opportunity and become a self publisher today!
If you are willing to spend more money, then you can pay someone else to write books for you.
This is a good option if you don't see yourself as a writer.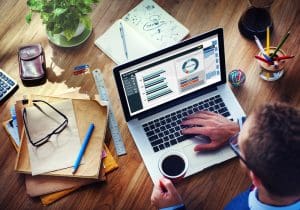 (3)You Can Build It Yourself.
Starting an online business needs only you and your determination to be successful.
You don't need investors and a big staff.
What you do need is your mind, focus and courage.
You will need to work many hours to get this thing started.
You will need to sacrifice weekends and many other social events to get things on the move.
A business is like an airplane.
The takeoff is the hardest part.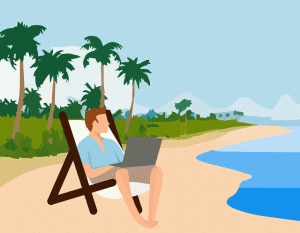 (4) It's A Lot More Flexible Than Normal Business.
I mentioned earlier about working 4 hours a week was something many people took literally.
But once your business is up and running you can sit on the beach for weeks if you choose to do so.
However the business won't last if this is your main priority.
Online businesses are fluid and things change so you need to be in control and have your ear on the ground.
The Reality.
The famous book The 4 hour Work Week was revolutionary for many entrepreneurs, including myself.
I still think its a great book with a great title.
The advice in the book is still very valuable and I recommend any entrepreneur to read it.
However don't take the title literally and think that you just need 4 hours a week and your good.
That is not the reality.
Especially starting and growing your business will be hard.
Conclusion
Entrepreneurship is not for everybody but it's a great opportunity for many.
It's not easy to become successful but the best things in life are never easy.
You need to educate yourself and get an understanding of what it takes to become a good entrepreneur.