So this week it's time for the best books for dating.
Dating advice for men is a topic that is getting more attention these days.
However, it's still something that the mainstream doesn't really talk about. It's something that is frowned upon by modern society.
Many think it's men tricking women in some way.
Yes, it's an absurd way of looking at it but this is the world we live in today.
I guess it all started with the old school dating books that were underground in the beginning and then gradually started to get more attention.
And then a lot of women and feminists started losing their minds over it.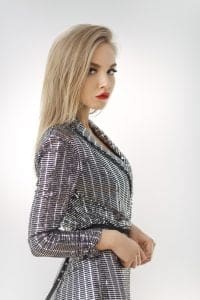 It's kind of ironic that it has gotten so much criticism because women have had talk shows, magazines, and other forms of dating advice for a long time.
But when a group of men figured out that they too can team up and figure out how dating can be improved all of a sudden it became a problem for the feminists and their friends.
So whatever the criticism of these so-called "Pickup Artists " are they did start a movement that evolved over the years.
Many different approaches to meeting and dating women evolved and men gravitated to whatever group they felt comfortable with.
I started reading some of these books about 10 years ago and it helped me with improving my dating life.
But the most important part of these dating advice books was the fact that they send me on the road towards personal development.
That is what a lot of these books and gurus indirectly point towards.
Many of them have one big underlying premise.
Improve yourself and you will find it easier to meet and date women.
One more thing! I want to preface this list with the following statement:
I don't fully agree with the philosophies of all these books.
Some I agree with more than others.
But I learned from all of them.
With an open mind, you will become a more knowledgeable and more complete human.
And by doing that you will not only attract women but all kinds of different opportunities into your life.
The books I'm focusing on here are about the process of dating.
This list is not about building long-term relationships.
So that being said here is my list of best books on dating for men.
Best Books For Dating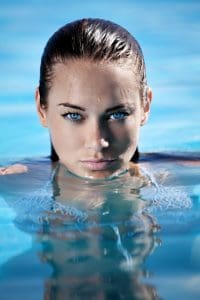 The Mystery Method

:

How to Get Beautiful Women Into Bed.
By Mystery.
The Mystery Method was written by Mystery the mentor of Neil Stauss the author of the Game.
The Mystery Method is an intriguing book that was created by Erik von Markovik(Mystery), a pickup artist who uses psychological effects to help men succeed with dating.
The book provides guidance on how to use charisma, humor, and storytelling in conversations with members of the opposite sex.
The method described in The Mystery Method emphasizes social intelligence and presents the reader with options for various scenarios.
By finding commonalities with people you are interested in, the theory suggests that you can open up opportunities for forming stronger connections.
The Mystery Method can certainly be used as a tool to increase one's appeal when engaging with potential romantic partners.
This book is the blueprint that Mystery created to seduce beautiful women.
The book uses a scientific approach to dating.
This book is a lot more than just "pickup artists tips."
Although I did not agree with everything in this book I did learn a lot from it and the book at the time was unique and original.
In many ways, this book was responsible for the whole evolution of the so-called "pickup artist" scene of the early 2000s.
The Game: Penetrating the Secret Society of Pickup Artists.
By Neil Strauss
The Game by Neil Strauss was a groundbreaking book that shed a light on the underground community of "pickup artists."
It detailed the story of the author learning the ins and outs of the 'the game' and how he eventually became one of the world's most famous 'pickup artists'.
Throughout the book, the author discusses his opinion on the 'the game' phenomenon as well as how it affects the psychological make-up of both men and women who become involved in it.
Strauss tells the story of how he transformed himself into "Style" his new game identity.
In the book all of the pickup artists had names they would use in the field and Strauss was known as "Style."
Strauss was mentored by "Mystery" who at the time was the best in the business.
And the book goes into how Style and Mystery dominated the dating scene in Los Angeles.
Whatever you think about the characters in the book you have to admire Strauss for taking himself out of his comfort zone and transforming himself in the best "pickup artist" in the world.
This is a must read "pickup artist" book.
The whole story is fascinating, hilarious and crazy at times.
Even if you are not interested in improving your dating skills this book is so well written that you will find yourself laughing and shaking your head many times through this book.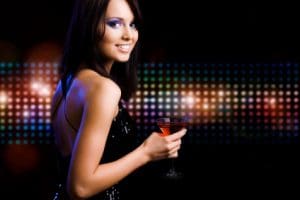 MetaWhore
By Eric Von Sydow
Metawhore is the story of one of the original dating mindset coaches and hypnotists Eric Von Sydow, AKA Hypnotica.
Eric Von Sydow known as Rasputin in the book The Game was the mindset coach for many of the top dating guys like Neil Strauss and David DeAngelo.
Metawhore takes you into the world of nonconformity where Eric Von Sydow explores reality, sexuality, dating and the mind.
Metawhore is a thought-provoking adventure of self-reflection.
Society's conventions are defied while readers gain insight on spiritual development and sexual expression – equipping them with the power to challenge their own understanding of life itself.
Every page will surprise, shock even – as you become captivated by an exploration unlike anything else out there today.
Tread carefully though, one discovers something far more personal than they initially anticipated when taking this journey!
It's a unique story by a unique individual that will make you look at your own life in a critical way.
Good book for anyone wants to see a totally different perspective on life and personal development.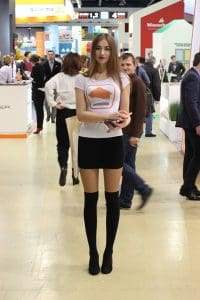 MODE ONE: Whisper Into a Woman's Ear What Is REALLY On Your Mind.
By Alan Roger Currie Mode one is unique in the men's dating community in terms of the philosophy that the author teaches.
Mode One is about men verbally communicating their sexual desires to women.
Alan Roger Currie is a verbal communication expert and encourages men to be bold and straightforward with women.
This is in total contrast with most other dating philosophies that take a more indirect approach.
"Mode One," written by Alan Roger Currie, is a revolutionary book that argues for assertive, direct communication when it comes to courtship and relationships.
In this groundbreaking work, Currie explains the mode one approach – a bold, straightforward way of expressing interest in someone so that they can make an informed decision on whether to pursue a relationship or not.
He also teaches readers how to pursue mode one tactics without risking offending their potential partner or degrading the social etiquette associated with dating.
It's an empowering book that offers valuable advice on how to deal with any dating situation confidently and respectfully.
I think there is a lot of value in Mode One and I have had a lot of success with this approach in the right context.
Mode One is an honest, confident, upfront, and straightforward style to approaching women and dating.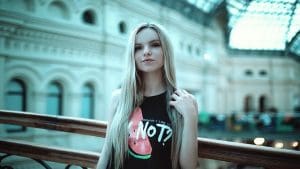 Fundamentals of Female Dynamics.
By Michael Knight
The Fundamentals of Female Dynamics is an underrated dating book that takes a different angle when it comes to seduction.
This is not a seduction technique book, it approaches pickup more like an art than a science.
The author does a good job of explaining the fundamentals of attraction by starting from first principles.
This book might not be for the beginner but it's a great book for anyone who wants to understand the social dynamics of dating better.
"The Fundamentals of Female Dynamics" by Michael Knight is an essential read for any man hoping to gain a better understanding of his relationships with the women in his life.
Through this book, Knight explores various aspects of feminine behavior, delving deeper into topics such as body language, communication styles and psychological defenses.
By studying the underlying principles of female dynamics, men can learn what motivates women and how they interact with their environment.
The insights gleaned from this book are invaluable and often overlooked in the pursuit of healthy male-female relationships, making it an absolute must-read that all men should consider exploring.
The Fundamentals of Female Dynamics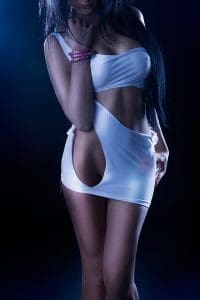 The Art of Seduction
By Robert Greene
From Robert Greene the author of the 48 Laws of Power comes another great book and this time on the topic of seduction.
The book is a comprehensive guide to getting what you want when it comes to seduction.
Greene goes back in history to study some of the greatest minds of history and brings back the lessons of the masters of seduction.
This book will give you unique insights into some of the greatest seducers in history.
The Art of Seduction, is a comprehensive guide that has unexpectedly taken the world by storm.
The book focuses on showing readers how to attract and win romantic partners through a range of techniques.
The underlying message of The Art of Seduction is that it's possible to be successful in the art of seduction without needlessly compromising morals or values.
It meticulously addresses the psychological aspects and subtle complexities of beauty, emotions and power dynamics involved in romantic relationships.
The Art of Seduction has quickly become one of the most popular books for learning about human behavior and mastering the skill-set for attracting women.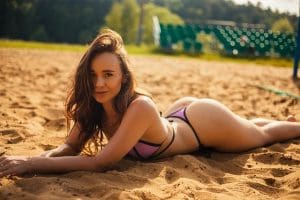 What Every BODY Is Saying
By Joe Navarro This book is on the topic of body language written by a former FBI agent.
Most of human communication happens through body language.
Joe Navarro's best-selling book "What Every BODY Is Saying" is an invaluable tool to decoding human behavior.
Using the idea that various body movements can reveal hidden meanings and subtleties of communication.
The book offers an entertaining, yet informative guide on interpreting those signals in a way that helps readers build better relationships and navigate interactions more effectively.
It doesn't stop there; Navarro also discusses how to become more aware of one's own body language, as well as spiritual benefits such as better self-understanding.
This book is a must-read for anyone looking to develop or refine their personable skills.
The author teaches and explains how to "speed-read" people and how to use your own body language to influence they people around you.
One of the interesting things in this book is that the author points out that the best place to get an idea for someone's true feelings is not the face but rather other parts of the body.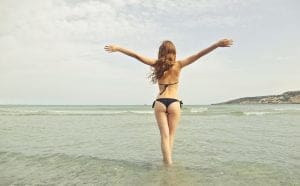 How to Be a 3% Man
by Corey Wayne
"How to Be a 3% Man" by Corey Wayne is an essential read for any man looking to find greater success in their dating and relationships.
This book offers clear, practical advice on how men can better understand women and what they really want out of a relationship.
With its blend of direct advice, philosophical insights, and real-world strategies, this guide provides everything that a man needs to know in order to attract the right woman just as easily as it reveals why some relationships fail.
Combining wit with sage wisdom, this is an invaluable resource for anyone who wants to make the most of their search for meeting high-value women.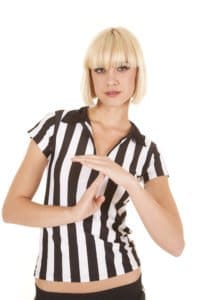 Conclusion
So that was my list for dating advice for men books.
Hope you enjoy the books and remember whatever book you read take action on the information or you are wasting your time.
Until next time.