Today I want to share with you why and how you should start publishing books on KDP Self Publishing.
So let's get started with how to make money with self publishing:
KDP Publishing or Amazon Kindle Direct Publishing, is the best way to start making your first dollar online.
I'm careful not to use the word "easiest" because you still need to do the work and create quality content.
But that being said, compared to other online business models it is easy.
The focus will be on non-fiction books. Fiction books are a lot more tricky and not something I focus on.
But the fact that it's reasonably easy means the barrier of entry is low.
That means anybody can publish a book, so technically there will be a lot of competition.
However, the reality is that most people believe in the overnight success buiness model, in other words, they will publish bad books into the market in the hope of a quick buck.
So this is an opportunity to easily differentiate yourself by simply publishing a valuable book that solves a problem for your customer.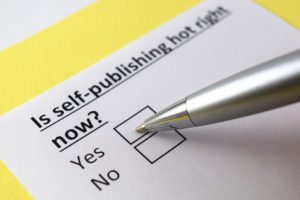 Why Choose Amazon Self Publishing?
Amazon Kindle Direct Publishing (KDP) has become an increasingly popular way for authors to publish their work, allowing them to reach a potentially huge audience through Amazon.
The Amazon KDP self-publishing industry has skyrocketed in recent years, with more and more people looking for success.
Amazon KDP offers massive potential for authors, providing a platform through which they can promote and reach millions of readers, as well as make money from their writing.
Amazon KDP self-publishing is an excellent way for anyone seeking to make money online quickly and easily; all one needs is the right kind of content that they can upload and begin to monetize almost instantly.
It's no wonder this kind of publishing has grown so rapidly and shows no sign of slowing down anytime soon.
One of the biggest challenges for any new online business is to build an audience and get online traffic.
Well, Kindle Direct Publishing solve these problems for you.
The good news is Amazon has a massive following and you get the opportunity to use their massive audience by joining Amazon Self Publishing.
So in terms of the best ways to make money online, Amazon KDP is probably the fastest and easiest way to start making money.
How much money is up to you?
That depends on what value you provide to your customers.
To give you an idea of what is possible with KDP self publishing, I made some of my best months with Audio Books last year in the middle of the lockdowns.
The screenshot is from my income from selling Audiobooks on Audible only.
This payment does not include my income from kindle books, paperback, and hardback books.
This payment is for one month only.
I'm not showing you this to show you how much money I make.
I'm showing you this to give an idea of what is possible when you start taking action and providing value for your customers.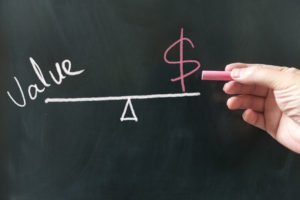 How To Make Money With KDP Self Publishing By CreatingValue.
Most people look at buiness in the wrong way.
They look at buiness and they think only of making money.
Yes, money is very important, but that shouldn't be your main focus while creating books.
If you want to be successful and make money then you need to shift that worldview to the back of your mind.
Yes of course money is important.
But the key is what will you provide in exchange for that money?
And the answer is you must provide value.
Don't just look at your customer as a number.
Look at him or her as a human being with a problem.
And you are here to solve that problem.
You want to give them value.
You want to take them from their current situation (problem) to their
desired situation(problem solved).
Now let's look at the basic publishing process when you write your first book.
Kindle Direct Publishing Timeline: How To Self Publish A Book

-Find A Niche.
The first thing you have to do is choose a niche to focus on so you can publish a wide range of topics in this one niche.
There are thousands of niches out there but there are a few big ones that are the main golden eggs.
So my suggestion is to find a sub-niche in one of these big ones and make that your focus.
So for example, if you go into fitness, sub-niche into "fitness for men over 30."
But this is just one example, there are thousands to choose from.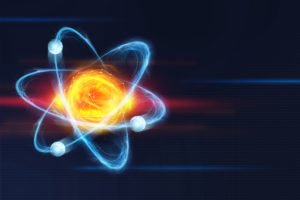 -Find A Topic To Write Your First Book.
The next step is to find a topic for you to write about.
So let's say for example you choose the men's fitness niche.
Then you want to write something related to your niche.
For example, you can write about fat loss for men with weight training.
Finding topic ideas is easy.
Go to google and search "Amazon best sellers kindle" then go to the Amazon non-fiction books and look for books that are selling well.
There you will find many potential ideas for you to write about.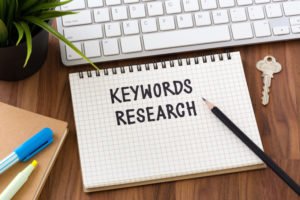 -Do Keyword Research
One of the most important parts of success with publishing on the Amazon platform is keyword research.
You can have the best book in the world and nobody will find your book if you have bad keywords.
So you need to find keywords that people are looking for and you will make money.
It's very simple to find what people are looking for.
You go to Amazon books and start typing a word or phrase and Amazon will show you what people are looking for.
-Write An Outline For Your Book.
Next, you need to plan your kindle book.
So you have a topic.
Now you need to start thinking about chapter ideas.
Start doing research about your topic.
Use your own life experience and combine it with what you find online.
So write down your chapters with some ideas under every chapter.
Now you have a structure for your book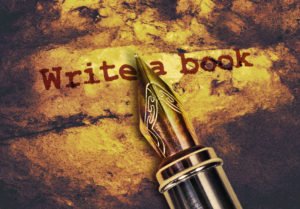 -Write The Book.
I write my own books.
I love doing what I do so I enjoy the writing process.
And if you have a story to tell or you are creative then I would suggest you write your book yourself.
But if you dont want to write your own books then you can find a ghostwriter very cheaply at ghostwriting companies or you can find a ghostwriter on Upwork.
I would suggest using a ghostwriting company since legally you are more protected.
The aim should be to write a book of about 40000 words.
But even if you outsource your book then I still suggest you plan the outline and content to give to your writer.
It's still your book, you are just outsourcing the writing.
So that means in your outline include chapters, subtitles, research in terms of links to websites, and any other information you found in your research.
You need to give a frame and structure to the writer so that you can make it as easy for your writer as possible.
A company that I hear is affordable and writes solid content is Urban Writers.
However, this is just a suggestion. I still recommend writing your own book. But if you choose to go this route then give them a try.
When you get the book back still do an extra proofread and double-check the quality.
Make changes if needed.
Remember you won't get a perfect book if you outsource the content, so be ready for imperfections if you outsource writing.
This is why I create my own content.
That being said, I know many people who are publishers only and they outsource the writing.
And many of them have successful publishing businesses.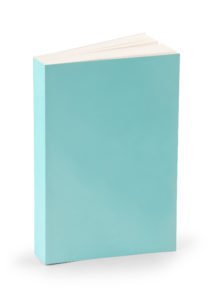 -Book Cover.
The book cover is one of the most important things in the publishing process.
A book cover can literally make or break the success of a book when publishing on Amazon.
A cover brings eyes to your book.
If the cover is boring or unoriginal then the customer will choose another book.
The good news is you can easily make a cove on Fiverr.com.
Just send a stock photo or illustration to the person and they will make the cover for as little as 5 -10 dollars.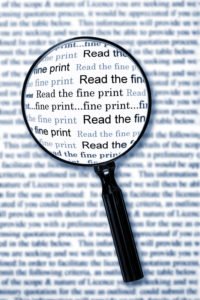 -Proof Read
You need to make sure your book is published with no grammar and spelling mistakes.
So you need to find someone to proofread your book.
First, use software like Grammarly to do the check for you.
Then you proofread the book yourself.
Then ask a friend or someone you know to proofread the book for you.
You can even pay someone $20 to read your book.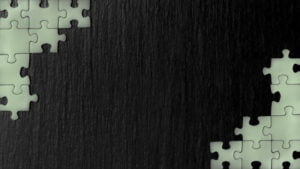 -Book Description
The book description is another important part of your publishing process.
This will be the final process for the customer before they make the choice to buy your book or not.
This brings us to the skill of copywriting.
The good news is that you don't have to be a great copywriter to quickly figure out what works in a book description.
It is a skill you will learn by looking at successful book descriptions and by reading a few copywriting and marketing books.
The best book for a beginner is How To Write a Good Advertisement.
This is all you need to get started.
However, you can also read the famous marketing book called Influence.
If you dont want to invest in the book then research successful book descriptions on Amazon.
But understanding the basic psychology behind copywriting is very helpful.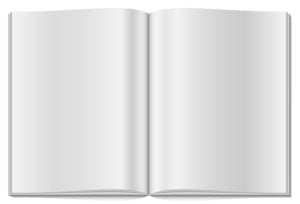 -Self Publish The Book
You will need an account on KDP to publish a book.
So go to Amazon Kindle Direct Publishing and put in your personal information and bank account information.
Then you will be ready to easily follow the publishing steps.
Remember you will need the correct format to self publish your book.
So you need to copy and paste your book into a software to do that for you.
Many people pay someone else to do this for them, but you can just use a great free software like Reedsy to easily convert your text to a professionally-formatted book for both Kindle and paperback.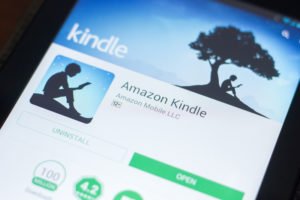 -Amazon Ads
The final part of this is marketing and that is Amazon ads.
To quickly boost your Amazon book sales you can use Amazon Ads to get eyes on your book.
Yes, it's not free, however, if you know what you're doing you can get many sales for a very low cost using these ads.
Check out the book Amazon Ads for Authors for a basic understanding of using Amazon ads on a budget.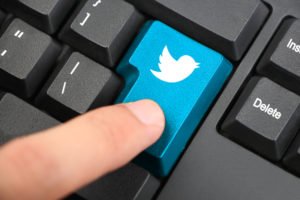 -Other Marketing
The best Free way to get eyes on your kindle ebook is to use social media to share your book with the world.So if you have a big following then you can use it to distribute your book.
You can also use free Downloads of your new book to get new readers to read your book.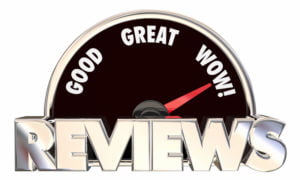 -Reviews
As a self-publisher, it's important to get reviews for your book.
A big part of your success will be based on understanding how the algorithm of Amazon works.
And one of the big ways to get ranked as both an old and new book is to get reviews.
So at the back of your book ask readers to leave a review if they enjoyed your book.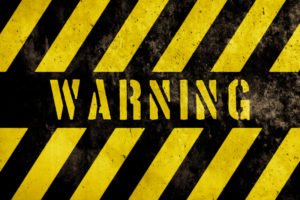 Warning!!!
Always follow the rules and conditions of the Amazon platform.
If you do not follow them you can lose your books and account.
So dont think you are smarter than Amazon, they will figure out whatever method you think is "smart" and they will kick you off the platform.
So stay within the rules and you can make a lot of money on their platform.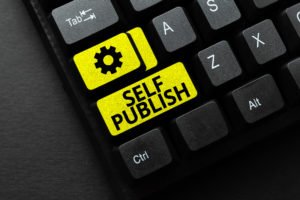 Conclusion.
This in a nutshell is how easy it is to start making money online with Kindle Direct Publishing.
But keep in mind your success depends on your mindset going into this business.
And like with any business you will need to do work in order to create value.
If you create value for your customer then you will make money.
All that being you should be able to Self publish a good self-published book in one month. The review process will take longer and is ongoing but that is the standard self publishing timeline for me.
One more thing to keep in mind, if you treat KDP publishing as a hobby then you will get hobby results.
From the beginning treat it like a business and then you will act like a buiness owner and get positive results.
That being said Amazon self-publishing is one of the best ways to make money online and start your own buiness.
You now know enough to start writing your first book.
However, getting a good understanding of how Amazon Self-Publishing works will take experience and specialized knowledge.
Until next time….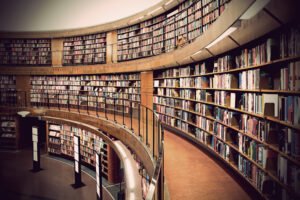 Bonus
Low Content Publishing
For those of you that think normal Self Publishing is not for you, then there is another option.
This option is called low content publishing.
Low content self-publishing is a form of self-publishing that allows anyone to create and monetize items such as journals, notebooks, organizers, planners, and more without having to worry about the process that goes along with normal self publishing.
These items are usually sold on print-on-demand platforms such as Amazon or Ingramspark, making it much easier for authors to produce their own products and find potentially lucrative markets for them.
Given that the upfront low cost of producing one of these low-content books or journals, this is an attractive option for individuals looking to start their own publishing business.
Click Here To Learn More About Low Content Publishing