Many of my friends ask me why I spend so much time in Thailand.
I spend the last two months in Bangkok, Thailand. I also spend some time on the Islands of Koh Samui and Phuket.
For some reason, people wonder why I keep coming back.
Well, this is actually my first time back in Thailand since early 2020, when the whole pandemic debacle kicked off.
So when Thailand finally opened I decided to return and spend time in Bangkok first and then go to the islands.
So why visit Thailand again?
Well, there are a couple of reasons but first let's start with some background about Thailand:
It was in 2016 when I started reading the blog called "Bold and Determined" by Victor Pride.
For those of you who dont know Bold and Determined or Victor Pride, let me give you some background.
Bold and Determined was one of the best men's Self Development blogs that ever existed.
It was created by Victor Pride.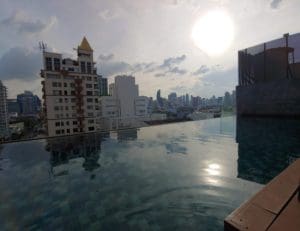 It was he who inspired me to start my own website and start sharing my own personal development evolution.
Unfortunetly, Victor Pride closed down Bold and Determined and walked away from it all.
He doesn't write anymore and doesn't have the blog anymore.
But his legacy lives on.
So why do I talk about Victor Pride and Bold And Determined?
Well, he was one of the first artists/writers in men's personal development to talk about Thailand and how much it influenced him.
You see, many people, when they hear about Thailand, think about surface-level stuff.
They think about women,dating,parties, beaches, etc.
And yes, all those things exist and are true.
But Thailand is so much more than that.
It's a mystical country in many ways.
It's a place where you should look past the surface-level stuff and notice what is really going on.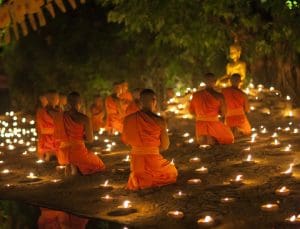 In one of Victor Pride's last books called "Monk Mode" he said the following about Thailand:
"I spent many years living in Thailand. Thailand is a very spiritual and magical place.Everything in Thailand has to do with magic.Every house and every building in Thailand has a spirit house.On every street corner in Thailand you will find religious shrines and alters depicting various gods and spirits and other figures.People from all walks of life, businessmen, street peddlers, and everyone in between, will stop at the alters to pray and to bless, and to leave gifts of food as thanks, or as bribes.
Everything is done to placate or ask a favor of the gods, spirits, and ghosts.The goal is to gain "boon" which is a blessing, or good things done to everybody.Thais are Buddhist but if you look behind the facade, they practice magic.In Northern Thailand the spiritual teachers are known as "ajarns", or teachers.The ajarns believe that one must first be a monk before he can attain the attributes of magic.And what is the main attribute of magic? Focus.Intense focus is the main attribute of magic. Without focus, nothing can be done.This is why the Northern Thailand ajarns are required to be monks before they become ajarns.This focus must be learned by spending many hours per day in intense meditation."

(Monk Mode,Victor Pride,2019.)
These words sum up the mystical nature of Thailand and the Thai people.
It's all true and still continues today.
Every day when I walk out to get my coffee and see Thai people stop in front of a shrine and pray.
And this happens in the very busy streets of Bangkok.
And it happens in the small islands on the coast of Thailand.
This is Thailand that most Westerners don't understand and don't want to understand.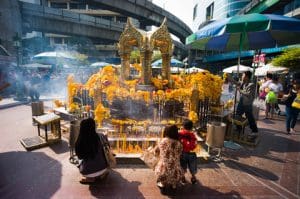 This spiritual and mystical atmosphere in Thailand is one of the big reasons why I keep coming back and try to spend at least a few months in Thailand every year.
When you travel to Bangkok for the first time, you might be overwhelmed by the busy streets in Bangkok.
The traffic and seemingly never sleeping city are overwhelming for most people visiting for the first time.
The sounds, smells, and sights are new and different.
Yes, Bangkok is a mix of very modern blended with the old.
But after a few weeks of acclimatizing, you will start observing the small things that are different.
You will see a kind of harmony that lets the chaos flows effortlessly.
Most tourists will miss this about Thailand.
But the ones who are on a mission and really observing will see a lot more.
For myself, as a writer and creator Thailand is a great place to find ideas and inspiration for what I shoudl do next.
Every country and every city has a unique atmosphere and energy, and the one in Bangkok, Thailand, is something I enjoy.
So this is some abstract background about why I come back to Thailand.
But let's look at specific reasons why you should consider Thailand if you are someone who wants to leave it all behind and start over.
Maybe you are someone who wants to change your whole life, build a business online and live a life of adventure as a digital nomad.
If that is you, then keep on reading.
Why You Should Spend Time In Thailand: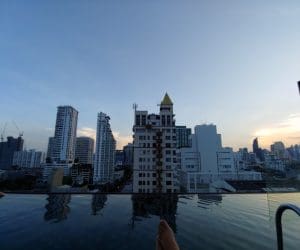 1. Low Cost Of Living
Even in the current climate of economic chaos, Thailand is a great place to live if you dont want to spend a lot of Money.
For example, you can walk into a good restaurant and order a breakfast of bacon, eggs, sausage, mushrooms, avocado, toast, coffee, and sparkling water for a total of $12.
So food is cheap.
Accommodation is cheap; you can rent a place on the cheap or stay in 4 and 5-star hotels on the cheap.
The center part of Bangkok will be slightly more expensive, but you can still find great prices.
And if Bangkok city living is not your thing, then move to the islands.
You can relax on the beaches and have some of the best massages you have ever had for $10.
Island life is fun.
If you are serious about staying in shape as you should be, then Thailand has a lot of affordable gyms and even free outdoor gyms in the parks of Bangkok.
Yes, free, there are basic weights, pull-up bars, and a track for you to do your cardio.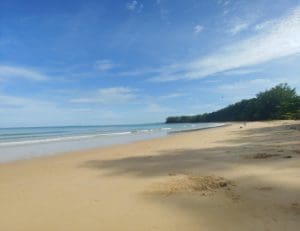 2. Great Weather, Beaches and Islands
As I mentioned before, Thailand has some great islands and beaches.
You can move out to Phuket, Koh Samui, or one of the other coastal regions and live a relaxed life for as long as you want.
Most of the year in Thailand is hot, mixed with periods of rain.
But even when it rains, it's still hot in Thailand.
Connecting flights to Thailand is cheap and convenient.
You can fly to Phuket in 1 hour and 30 minutes.
Phuket is a good place to start out in Thailand if you don't want to live in Bangkok.
There are also many airlines like Emirates Airlines that fly directly to Phuket from Dubai.
On Phuket, you will have my options to choose your base.
Phuket is quite big so you will have a lot of time to explore.
You can stay in Phuket Town or go to one of the more tourist options.
And if that isn't for you, find a more secluded part of the island.
You can work on your laptop every day and spend the rest of the time having fun on the island.
If you are someone that loves the outdoors and beach lifestyle, then Thailand is the place for you.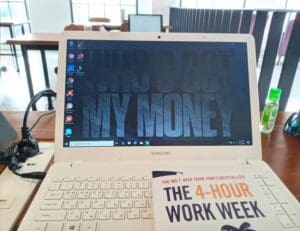 3. Good Internet Connectivity
As someone who works online, the internet is very important.
So wherever I go in the country, I need good reliable wifi.
In this regard, Thailand is great, and most hotels and most of Thailand are hooked up with good internet connections.
You can also get cheap cellphone data plans always to stay connected even when traveling to the more secluded areas of Thailand.

4. Easy Visas
Getting visas is easy.
At the moment, you can get a visa on arrival for 45 Days.
Then you easily extend it for another 30 days.
So that gives you 75 days right off the bat.
And if you have the cash, you can buy a 5-year residence "Elite Visa" for $10000.And if you dont have 10k then get a Thai language(student visa) visa that allows you to stay for a year.
But if you are new to Thailand and just want to check it out first, then get on a plane and spend two months to find out if Thailand is for you or not.
Conclusion.
If you are a man that wants to take a shot at something different in life and you are not sure what that is then consider Thailand.
You can travel to Thailand and enjoy the low cost of living,build your buiness and then go wherever you want after that.
And if you dont want to leave, then you can just stay in Thailand.
I won't stay in Thailand forever, but I have had some great times in the country.
So I will definitely keep coming back for a few months every year or two.
But one thing is for certain, Thailand helped me create the life of freedom I have now.
I will always be grateful for all the fun and adventures I had in Thailand.
Remember ,Thailand is a great way to start your escape from the matrix, so start packing your bags.
Until next time.