Online dating is one of the best creations of the internet.
It has totally transformed dating as we know it.
You can now sit in the comfort of your home and browse through thousands of profiles online.
Although online dating should not be your only way of meeting women it's a method that I enjoy for setting up easy dates.
If you do online dating right then you can have massive success.
If you make the common mistakes most men make then you are wasting your time.
I first started using online dating websites when I moved to Asia for the first time.
I spent a few years working in South Korea and Japan in my 20's.
Even now in my thirties I still use online dating.
In fact, since my business and purpose take a lot of time I use online dating a lot.
Dating online was very helpful with meeting Korean and Japanese women.
It was also helpful in finding women who were a good match for me.
Sure, going out in Seoul and Tokyo is great, and its awesome meeting women in bars and clubs.
However, it was great to have an extra resource to meet women. My success rate was great.
There are a few basic things to do right with online dating.
Screw this up and you are done.
Before we get to the important things to remember with online dating I want to mention an important thing to remember when it comes to internet dating.
Actually, this point is important for all dating.
The point is that we live in big cities with extreme competition for women.
When it comes to high-quality women the competition is even higher.
My focus is high-value women, I don't give any attention to anything under a 9. (My point scale for women is from 1-10)
Accept this reality and then understand what you have to do to overcome this.
You have to stand out. Remember a 9 and 10 live on a different planet.
Most guys get a few messages a day with online dating.
Women get a lot more.
High-value women get on average a hundred a day.
By default, she cuts half those messages.
Then she chooses the best ones from the profiles that remain.
She doesn't have the time inspect everyone so if you don't stand out when she glances at your profile then you are done.
This is your reality with online dating.
The good news is you can overcome that and dominate.
Beautiful women have a brutal filter.
She wants to spot the fakers and creeps before they slip through the net.That means you need specialised knowledge about dating.
5 Important Things About Online Dating
(1)Free Sites Are For Suckers.
Even Tinder has a paid option that gets you better results.
Free never get you the best. This goes for almost everything in life.
Instead of wasting 20 or 30 bucks on booze, get a monthly subscription and start talking to hot girls.
On Tinder, most beautiful women only respond to Super Likes. You need a paid subscription for that.
Other dating sites like Koreancupid and Japancupid are free but they have the paid option to message.
I got great results from these sites even in the states. So if you are into dating East Asian Women then check them out.
The bottom line is you look more high value for women because you pay.
The thousands of Guys with free membership looks cheap. So you immediately stand out.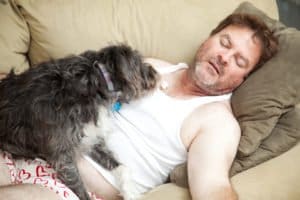 (2)Dressing Like a Bum.
High-value women dress well and take a lot of pride in their appearance.
If you sit there with your fishing clothing she will just click pass on your profile.
Make sure you are dressed well and look well groomed.
Also, don't wear too many hats and show your face clearly.
You don't want to look like your hiding something.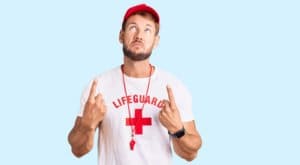 (3)Bad Pictures.
You don't have to spend a lot of money on pictures but try to look cool, clean and confident.
Ask a friend to take a picture, no selfie. The best is to let a photographer take a few pics. Invest in yourself.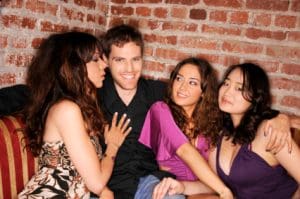 (4)Not completing your profile.
Women are totally different than men.
For men, the picture is enough to get them to send a message.
Hot women need more info to get through her filter.
So spend 20 minutes on your profile and say what you are about.
You don't need to write an essay but write enough so that you look like you have a life.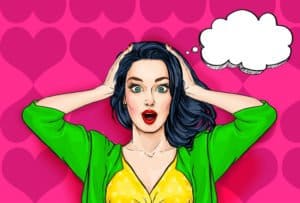 (5)Messaging Women Too Much and Getting Blocked.
When you obsessively message a woman she will get freaked out and block you.
Stay on top of your game and be cool.
Remember there are thousands of women online, don't get obsessed over one.