I'm currently traveling through South East Asia.
I spent some time in Singapore and Thailand.
Currently, I'm in Vietnam, and then I will be moving on to China, South Korea and Japan.
Then eventually, I will make my way to Europe. But for now, I'm in Ho Chi Minh City or Saigon as it used to be called.
I love traveling, and because I run my business from my laptop, it allows me to travel the world when I feel like it.
Besides, I find life in Asia more exciting.
I love Europe and the States, but Asia has something that no other continent has.
I guess part of it is being an outsider here.
I get the same feeling traveling through Africa or the middle east.
In these places, you are always seen as an outsider.
In this sense east Asia is unique.
A country like South Korea has an invisible wall that is difficult for outsiders to get through.
I love Korea, but I will always be seen as a foreigner there.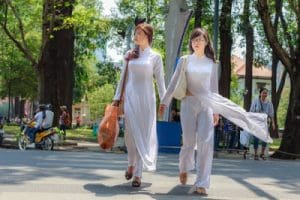 Same as Japan and most of Asia.
In Korea people still look into the foreigner's shopping cart to see what I'm buying.
People are curious about differences in homogeneous countries.
In east Asia where 97% of the people have the same genetics foreigners stand out.
Japan and Korea are the most homogeneous countries in the world and countries like Vietnam and China are close behind them.
I have no problem with that.
I respect their culture and traditions.
Besides, they mostly treat me with respect and let me do whatever I want as long as I play by the rules.
Like I said I'm currently in Vietnam.
Vietnam has a unique atmosphere.
It's only an hour flight from Bangkok and borders China, Laos, and Cambodia.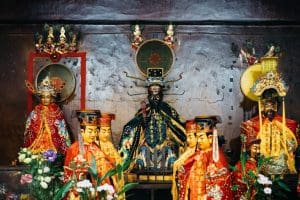 Even though Vietnam is close to Thailand I find it very different.
Vietnam is also not as developed as Thailand and is still growing.
The cost of living is very low and getting a tourist visa is easy.
All this makes traveling here a very good experience.
Combine that with beautiful scenery and great nightlife, and you have a great and dynamic city.
There is an atmosphere in Vietnam at the moment that is dynamic.
People are hustling and making deals on the streets.
It seems people are now enjoying the freedom to build wealth.
Getting around the city is easy with the local app called Grab that is similar to Uber.
Getting to other cities like Hanoi and Dan Nang is easy with daily domestic flights.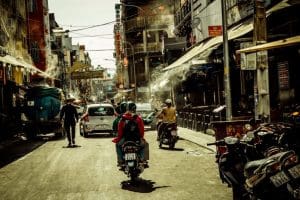 The great thing about being in South East Asia is that you can get to places like Hong Kong, Singapore, Thailand and Malaysia within an hour or two.
So for anyone thinking of starting a business, then Vietnam is a great place to come and work.
Cost of living is low, and you have fast internet and a great lifestyle.
Vietnamese Street Food Is awesome and you can get a nice meal for $1 US.
Another thing that I love about being in South East Asia is that I dont understand a word anybody is saying.
In Korea and Japan, I do understand a bit.
But in places like China, Vietnam, and Thailand I'm totally clueless.
And guess what?
It's great.
There is nothing better than turning of your phone for a week and also have the bonus of not understanding a thing that is being said around you.
It gives me space to relax and just watch.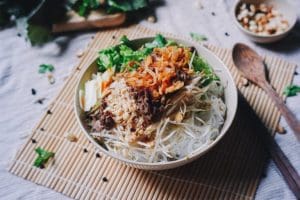 Sitting down with an iced coffee watching people is great way to get creative and find ideas that I can use in my work.
It makes me more conscious about the differences of culture and people.
But it also reminds me of human similarities despite the big cultural differences.
Places like Vietnam and Thailand has a very close relationship with their religion.
In the west the biggest cities are largely atheist and have lost their connection to God.
But in cities like Bangkok and Ho Chi Minh you see the connection even within the chaos of the city.
You see little shrines in bars and most businesses.
And from my room where I'm writing these words I see the lady every day opening her store and then standing in the street with her hands together praying in the street.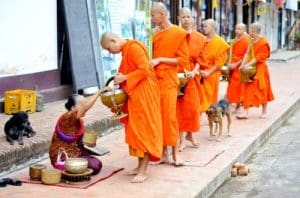 This kind of connection is gone in the west.
For some, this is meaningless but I find inspiration from it.
People finding a connection to something bigger than themselves and finding wisdom, power and inspiration from that.
In the west there is now almost and an emptiness in people that they are trying to fill with something else.
That something else is nothingness.
And guess what?
That nothingness also became a religion.
A religion that just brings depression and unhappiness.
I know this:
I we find that sweet spot between art(God) and science then we can do anything in this universe.
But whenever I go into one of the extremes, I get lost.
So call me irrational but God/the universe/the force or whatever you want to call it gives me inspiration and spiritual guidance.
Jordon Peterson said in one of his interviews that wisdom starts with believing in God.
I think he is on to something.
I guess I'm not a religious person.
But I do believe in some universal energy we can all tap into if we shut our mouths for a few minutes and become silent.
Anyway, these are my words and thoughts on the road from Saigon.
Until next time.